Are you a beginner looking to start a successful blog?
It can be scary and confusing when you're starting something new. I know as I've been there!
But I'm here to guide you every step of the way. Starting a blog is a brilliant decision which can make you a lot of money. You just need to stay consistent and determined at the start.
If you've been wondering how to start a blog as a beginner, this is the guide for you.
I started my blog about 6 months ago but didn't really take it seriously in the beginning. Now I'm putting in the effort and starting to see changes which is great. I'm here to share with you everything I've learned along the way that I wish I'd known at the start.
How to Start a Blog – Exact Beginner Steps
This is a step by step beginner guide to set up your blog in the next few hours. Yes, it doesn't take as long as you think!
Whether you're at home in your slippers or sitting in a coffee shop, you can follow these steps to set up your blog. And don't worry, I won't use any stuffy, technical terms! I'm a tech idiot so you'll be glad to know I will keep things simple.
Here's what you'll learn in this guide;
Choose a niche for your blog

Deciding on a domain name and where to buy cheaply

Purchasing hosting with Siteground (plus a discount!)

Selecting and installing a WordPress theme

Write your first blog posts

Start promoting your blog

How to monetize your blog
Step #1: Choose A Niche for Your Blog
The first, essential step is to decide on a niche for a blog. You need to think about; what you are passionate about, what knowledge you have and what you enjoy talking about. If you are not excited about a niche, you won't last long and it will become more like a chore.
Other things to consider are; who will your audience be and how will you make your blog profitable? Niche blogs usually do well when you're a beginner, allowing you to laser down on one subject and becoming the authority in that area.
Some popular blogging niches to consider are; Moms and parenting, finance/saving and making money, travel, lifestyle, beauty and fashion, fitness and nutrition. You can differentiate your blog even more by really dialling down on a subject, eg; finance for students, losing weight for over 40 women or making money online by selling courses.
Staying on subject is advised, but it is possible to talk about more than one subject if you want to. Like, if you love fitness, you could also add in nutrition. Or if you want to start a parenting blog, you can also have a section talking about making money online.
Step #2: Decide on a Domain Name
Once you have your niche nailed down, you should brainstorm ideas for a domain name. Don't get too stuck on this as it could halt your progress. Have a think about the subject you will blog about an also jot down a few words or phrases that describe.
So, for a travel website some words I could use would be; travel, roving, roaming, wandering, earth, escape, backpack, trek, tour, free.
Next, you can add on some explanatory words like; my crazy, footsteps, notebook, girls who.
Try not to be too clever when choosing a domain name. Simple, clear and obvious what your website is about is best. For example, some of the highest selling domain names of all time were;
Carinsurance.com; sold for $49.7 million
Vacationrentals.com; sold for $35 million
Privatejet.com; sold for $30.1 million
You can probably take an accurate guess to what all these websites talk about right?
Be aware that many domain names will already be taken. When you have a list of potential ideas, you can check if they're available on the NameCheap domain name searcher.
Always aim to get the .com version of a domain. This is because it is the most widely known version and the one potential customers will search for. Many SEO experts also say it carries more weight with Google, therefore your rankings.
If you can't find a name that isn't taken that you love, don't worry. The next step is to use your own name.
My first website I ever had was KatieLambWrites. I used my name and said what I did – simple but effective!
You can buy your domain name for a few dollars on NameCheap here.
Step #3: Purchase Web Hosting with Siteground (Get My Discount!)
It might be tempting as a lean beginner to choose free hosting platforms like Wix, WordPress.com or Blogger for example. The thing is, these free platforms will have a say in what you can and can't do like having ads or they may even stick their own ads on your site.
For a few dollars a month, you can take control and use a self-hosted platform like WordPress.org and choose your own web host.
The web host I use and recommend is Siteground.
I have previously used other web hosts and moved over to Siteground after a lot of frustration. For beginner bloggers, Siteground is by far the superior choice.
Choosing a poor performing web host can mean reduced functionality of your blog which can turn readers away. Just think about when you've had bad reception with a particular phone company, it can be so frustrating right!
Check out my in-depth review of Siteground here.
Here's an overview of why Siteground is the best web host;
Unmatched 24/7 customer support

Easy start for beginners with the WordPress starter plugin

Proactive approach to security

The platform is optimized for speed

Incredibly affordable at only 3.95 month (get my 70% discount here)

30-day money back guarantee

Best reputation for uptime in the industry
---
My readers can get a 70% discount on web hosting for their new blog here.
---
How to Set Up a WordPress Blog with Siteground
In this section, you can follow along step by step to set up your new WordPress blog on Siteground. It's incredibly easy and you can always talk to Siteground support if you need help. Each link will open in a separate tab so you can quickly refer back to this guide.
1. Click Here to Visit Siteground Sign Up Page
2. Choose Your Blog Hosting Plan
If this is your first blog the StartUp plan is ideal. If you have more than one website the GrowBig plan is a better choice also giving you the SuperCacher that greatly improves website speed. The GoGeek is a good option for e-commerce stores and larger traffic sites which offers tons more resources.
3. Select a Domain Name
You can sign up with an existing domain your purchased on NameCheap or you can purchase one in this step with Siteground. Siteground will tell you whether the domain extension is available or not.
4. Choose Hosting Length and Complete the Order
Another great reason to use Siteground is that the advertised discount applies to any of the initial sign up periods. Whether you choose the six-month plan or the two-year plan, you can get the same low price unlike other hosting providers.
5. Install WordPress on Siteground Using the Setup Wizard
This is the easiest way to set up your WordPress website on Siteground. And if you're anything like me, you like simple!
After purchasing your Siteground hosting plan, go to your customer area

In the setup your new startup hosting account window, check the ''start a new website'' box

Click on the WordPress option

Scroll down and fill in the other details like admin email, username and password. Click confirm

Click on any enhancements you want or you can leave this blank for now

Press ''complete setup'' and you will now have WordPress installed

You can now go to WordPress and start designing your site with a theme, plugins, text and your brand colours
Step #4: Start Designing Your Blog
Now you can start customising your blog!
Don't worry if you're not hugely artistic. The main thing to get right with your first blog is to make it easy to navigate for your visitors. You can always change your blog design further down the line.
Once inside your WordPress dashboard, you should first choose a theme for your blog.
In the left-hand menu click on appearance > themes and you will be taken to the theme menu.
If you are on a budget, it's totally ok to start with one of the free themes. These will do fine for you in the beginning. Have a read through what is on offer to find a theme that is compatible with your niche. Here's what to look out for;
Check the themes ratings. Other business owners will have shared their experience with the theme which can give you invaluable info
Read the features and functionality of the theme. You want a design that is responsive on desktop and mobile
You can preview the theme live. Be aware that it won't look that great in preview mode without any text or images. But it can give a feel for it before you install it
Should You Choose a Paid Theme?
When I look back over my experience with free themes, I would say ''yes'' investing in a paid theme is worth it. The free themes I had were ok when I was finding my feet, but paid themes do look a lot better and have way more customization capabilities.
If you are on a budget like I was in the beginning, choosing a free theme to start will do fine and you can always upgrade when you have the funds.
I now use Divi by Elegant Themes which is simple to use and gives you lots of functionality.

Once you have decided on your theme, simply click ''activate'' and you can start customizing your blog.
Here are 8 key elements your homepage should have;
Logo/brand name

Navigation bar

Headline

Call to action

Main image

Easy to read text

Footer
If you're struggling with the tech side, don't panic I was the same! I offer a free blog setup service which you can apply for after signing up for Siteground here.
Register your interest for the FREE blog set up by filling out  the form below ↓ ↓ ↓
After you have your homepage mapped out, you can start building out your other pages. I recommend using Elementor plugin which is an easy to use drag and drop software. The minimum pages to have in the beginning are;
Home

About us

Contact

Blog

Privacy Policy
It used to be that you needed to employ a developer, to get your website to load fast and be fully optimized. Now you can just install a range of free WordPress plugins from your dashboard.
Head to Plugins > Install new and download these basic plugins to get you started;
Yoast SEO

Auotoptimize

Easy Table of contents

Google Analytics for WordPress by MonsterInsights

Elementor

Broken link checker

Jetpack

Everest forms

Fuse social floating sidebar
There are many other plugins and everyone has their opinion on which are best. I have downloaded many and deleted many. You can always try different ones out to see if they suit you. Do not download every plugin under the sun as it will just slow your site down.
Before launch, you should write at least 5 pillar posts. You don't want to send people to your site with nothing on it right?
Long-form content seems to do best in Google. I like to aim for 1500+ words in my posts and really dig down into answering all angles of a question. Otherwise, you'll likely lose someone who will bounce off to find the info they need on another blog.
Experiment with this though. Some bloggers say to occasionally add in shorter but highly engaging posts that grab attention. Don't just make a post long with a load of waffle.
Make your posts easy to navigate by breaking them up with graphics, text boxes/buttons, photos, infographics and videos.
Use subheadings and keep paragraphs to no longer than three sentences. We are lazy creatures and like to scan. Big blocks of content are in danger of not getting read. Here are some types of content that do well on blogs;
Tutorials, How to's, easy ways to…

Listicles

Interviews

Round-up posts

Case studies
Step #6: Start Promoting Your Blog
Once you have the basic design of your blog nailed down and first posts are written, you need to get eyeballs on what you've created. This isn't an easy task but know that consistency and determination are key.
Here are top ways to start getting traffic;
Submit Your Blog URL to Google
This is an essential step to get your blog indexed by Google. Log in to or sign up for a Google Search Console account and verify you have ownership of your site. In webmaster tools, click the submit a sitemap option and Google will crawl and index your site. This can take a few days and you will be notified by email when it's done.
Start Promoting Your Blog Via Social
It's easy to get overwhelmed if you try to be present on all social media accounts every day. It's best to choose a couple you like the best and focus on those while you build up your blog's authority. Share your blog content but also post helpful, inspiring posts that will engage your audience.
Leverage blogger groups to help promote your content. Some good ones on Twitter are Bloggers Tribe, Golden Bloggerz and the Blogger Group. Tag them when you release your next post and they will re-Tweet it for you.
Guest Blog on High DA (Domain Authority) Sites
Guest blogging is a way for you to build relationships and get more traffic back to your blog. High DA sites have huge amounts of traffic and guest blogging gets your name in front of this audience.
Each high DA site will have their own rules regarding guest posts but most will allow you to have a link back to your site either in the body of the post or in a bio at the end.
The more links you get back to your website, the more favourably Google will see your site and send you more traffic.
Check out these sites that allow guest posts.
Build Your Pinterest Presence
Although Pinterest could technically go under the ''start promoting your blog via social'' tab. I wanted to stress the importance of Pinterest for building traffic to your blog. It literally is the best platform to get more readers for your blog and some bloggers get 80-90% of their traffic from it.
Don't worry if your Pinterest account doesn't get millions of followers straight away, it takes some time to work the algorithm out. But play around with creating beautiful pins, using searched for keywords in your pin descriptions and use Tailwind to schedule your pins at the most active times.
Get a 30-day free trial of Tailwind here.
Share Your Posts On Viral Content Bee
Viral Content Bee is a free platform for blog post promotion. It works on a credit system meaning you earn credits when you share others content which you can then use to share your own.
The good thing is that all content gets reviewed by a moderator, lowering the chances of spammy, low-quality content getting onto the site. It's supports sharing across Pinterest, Twitter, LinkedIn, Tumblr and Mix.
Sign up for Viral Content Bee free here and generate high-quality traffic to your posts.
Comment On Other Blogs
Spend some time commenting on other blogs in your niche. When you support other people's blogs, it's likely you will get the same back. This will also help get your name out in the blogging community, making people aware of your blog. On some blog comment sections that use the CommentLuv plugin, you can leave your email link which can get you some extra link juice.
Submit Your Blog to Social Bookmarking Sites
Social bookmarking sites can help you increase brand awareness. These sites allow web users to share web pages, articles, blog posts, images and videos they love from across the internet.
Some popular social bookmarking sites are Mix.com, Dribbble and Pocket. Sign up for free and add your website content onto the platforms. You can then follow and share others content and potentially get your content shared or even featured in newsletters.
Get Active in Groups/Q&A Sites
Get active in your niche by talking with other bloggers and helping others starting out. One great way to do this is by participating in question and answer sites like Quora, Answers.com and Reddit.
On these sites, you can answer peoples burning questions which will build your authority and you can share links to your website if it helps the question. I only realized the power of Quora a little while ago when I started using it.
I shared an article in a Quora space with half a million followers and got thousands of new website visitors over the following weeks.
Recommended reading: How I got 1,000s of leads from Quora. Become a Quora contributor to drive massive targeted traffic
Step #7: Monetization Ideas for Your Blog
Once you have the foundations of your blog set up and have started to get traffic. You can start monetizing your content using different methods. Don't get too caught up in this in the beginning as your main focus should be creating amazing content and constantly striving to make your blog a better place for your readers.
If you have started to see some traction and are gaining readers, start to put monetization methods into place. There are actually many ways to make money as a blogger and as your blog grows, these methods will build in profitability.
Ads on your blog: While this method does usually require large amounts of traffic to be profitable, there are a few ad networks that accept blogs even with small amounts of traffic. AdSense and Media.net are ad platforms that accept blogs with low amounts of traffic. Once you have 50k plus sessions per month, you can apply to a higher paying ad site like Mediavine.
Affiliate marketing: You can sign up to affiliate programs for free and promote products you use and love. This is a great way to make money with your blog as it becomes passive bringing in money even when you sleep. You can place links to products on your website pages and in your blog posts that will make you a commission when someone buys through that link.
Check out my in-depth affiliate marketing tutorial here.
Sponsored posts: Brands are always looking for influencers to help promote their product or service. A sponsored post is when you write a post that goes on your blog talking about a product. Pay can vary and obviously as your blog authority grows you can start to demand a higher fee. You may find that some companies reach out to you about sponsored posts, but you can also find opportunities on sites like; Linqia, Tap Influence, Acorn, Aspire IQ, Blog Meets Brand, Bloggers required and many more.
Check out this article: How to get your first sponsored post as a beginner blogger
Selling digital products: A great way to earn extra money from your blog is to sell your own digital products. Some good ideas for products are EBooks and online courses. You don't always need to come up with something completely new, you can bundle content together you have already produced into an easily digestible EBook. You can sell via your blog or on free publishing platforms like Amazon Kindle Direct, Smashwords, Blurb or Lulu.
Selling your services: As a beginner blogger, you will already have some skills like content writing, social media marketing, social media management and maybe lead generation. To pay the bills before your blog takes off, you can help other businesses with their digital needs. Advertise your services on your website, across social media and contact other bloggers directly to offer help.
Here are recommended posts to read that will help you as a beginner blogger;
For extra help getting started with your new blog, you can download these free EBooks from Hubspot. They have nine free blogging Ebooks helping you to set up your blog, audit your content and write your first EBook.
For more in-depth training, I'll be offering the Genius Bloggers Toolkit from September. Launching on September 21st, it's packed full of content to help you build your blog from zero to authority blog in a short amount of time. Watch this space!
If tech stresses you out, I'm offering a FREE blog setup service. You'll have to sign up for Siteground domain hosting with my link here, but I will take care of the techy stuff and set your website up to get you started. This free blog setup service includes;
WordPress website set up for your domain

Free theme or you can invest in a paid theme from Elegant Themes

Homepage, blog page, about me and contact page (you will provide the text)

Installation of the best WordPress plugins
*Note: I can only provide the FREE blog setup service if you purchase Siteground hosting through my partner link here. Please email me your Siteground hosting receipt to katie@katielambwrites.com then fill out the form below.
Free blog set-up service. Fill out the form to see if you qualify ↓ ↓ ↓
Final Thoughts – Start a Blog for Beginners
Did you skip to the bottom!? Don't worry, we all do it – I'm a definite skimmer of content. Here's a recap on the basic steps to get your new blog up and running.
Brainstorm a profitable niche to blog in. Buy your domain name on Namecheap
Buy your domain hosting with Siteground. Get your 70% discount here
Start designing your blog or ask me to set it up FREE. Choose a theme for your blog. I'm using Elegant Themes

Write your first blog posts

Begin promoting your blog and building your authority

Put blog monetization methods into place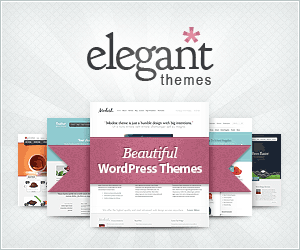 Remember the work doesn't stop after you have launched your blog. You now need to stay consistent with a content posting schedule, social media marketing and building your domain authority.
You don't have to do it alone! Reach out to other bloggers, join blogging communities and post questions for me in the comments section below. I'm here to help!
---
Enjoy this beginner blog setup guide? Share it…
---
---